Why Playtech is popular?
Playtech can easily be considered as one of the giants in the world of gambling.
And they don't limit themselves to the market of online casinos, providing tested software solutions for many lotteries and sportsbooks in different countries.
However, the vast popularity of this software platform is mainly caused by the availability of online casinos that accept US players. Since the introduction of the new accounting legislation for online gambling sites many serious developers have chosen to retreat from the US online market because it created a lot of issues and suspended a lot of existent accounts.
Nevertheless, some casinos have taken the risk to stay on this market and were left with a limited selection of software platforms to work with. Playtech was one of them, and right now it's the main software working with US clients.
You can check CasinoPlaytech.org for a detailed overview of casinos accepting US players and additional information on bonuses and game selection offered there.
Playtech games
It's definitely easier to pinpoint which games were left outside the broad selection provided by Playtech software than list the massive body of different casino games available.
If you see a casino using Playtech software and providing a rather limited selection of games this surely doesn't mean that they're using all the potential of this software. You can enjoy slots, poker, video poker, roulette, blackjack, craps, baccarat and many other casino games and their variations with this platform.
Its licensing agreements with such corporations as Universal and MGM have also allowed the development of some unique types of slots and other games based on the products of these corporations. And the fact that Playtech has applied for a Jersey eGaming licence also seems as a very promising perspective for US players.
Slot games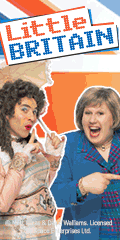 Slot games have always been a domain of interest for Playetech, because the importance of slots for casinos is a hard fact.
It is claimed that more than a half of casinos' revenue comes from slots and the remaining part – from all other games combine. So it's nothing strange to see software developers delivering new variations of slots every now and then in order to draw in new players and keep them as excited as possible.
Sure, there are simple straight slots available in all possible varieties. But it's always more interesting to play bonus or progressive machines that seem to get packed with more features every other week.
Table games
Table games also have their share of popularity despite the craze about slots. You can easily find poker, blackjack and other popular card games along such classics as roulette in many casinos using Playtech software.
And just like there are specialized slot sites that focus on this particular game, you will find it easy to get into solely poker or roulette gambling rooms on the web.
Look out for bonuses, as they can be a very nice way to enhance your playing experience or introduce you to a new casino without spending any money at all. Just search the web for promotional codes and coupons, and you'll surely find plenty of attractive bonuses.
Our Recommended Playtech Casino is:
Last Updated 1 January 2019
Why Playtech is so Popular